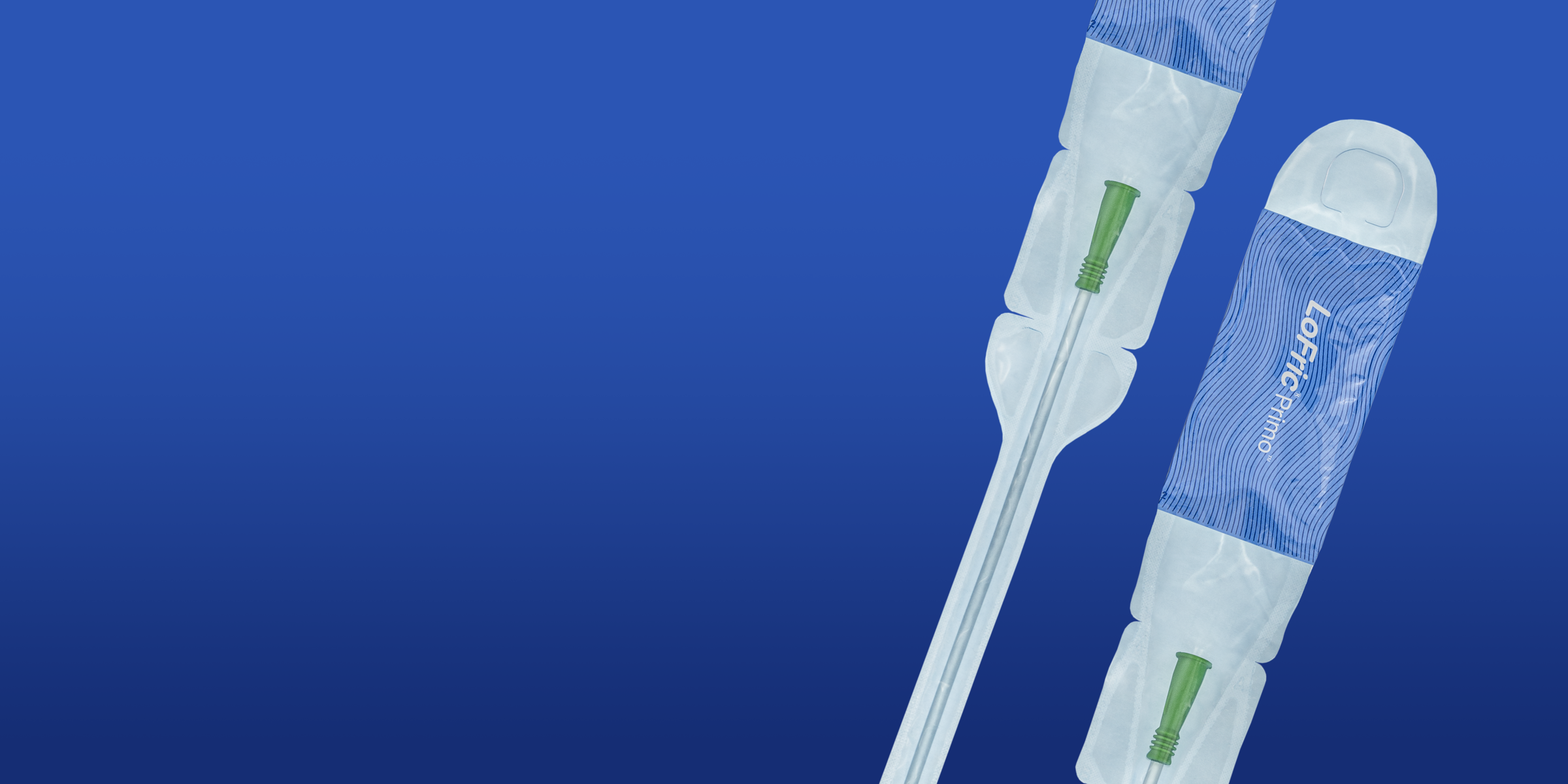 You are browsing the international version of our website.
Product availability and/or product specification may differ between markets, please contact your local representative for more information.
Conveniently packaged with a sterile salt solution for instant activation. Press and it is ready to use, it's also foldable and discreet.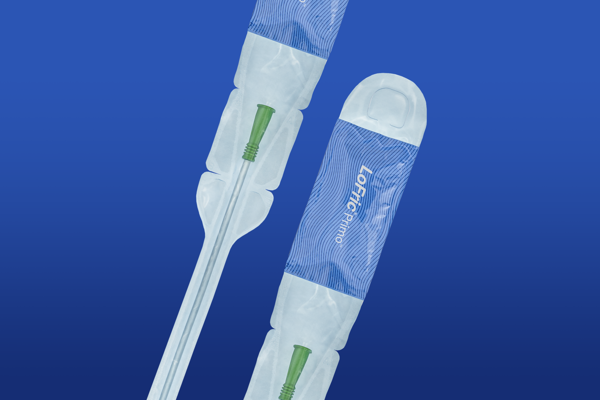 LoFric Primo is packaged with its own sterile salt solution for instant activation.
Based on the unique Urotonic Surface Technology, LoFric Primo also ensures safe and smooth catherization. Easy to fold, LoFric Primo is perfect for people who are active or away from home. Available in sizes for men, women and children.
Large loop for opening or hanging
Adhesive area on back for hanging up the package
Sterile salt solution included. Press and it's ready to use
Insertion guide. A firm grip without needing to touch the catheter with your fingers
Foldable and discreet
Can be attached to a standard urine collection bag or extension line
Catheter tip comes in two different types: rounded (Nelaton) and tapered (Tiemann/Coudé)

Instructions for use (IFU) are available on this website for products that carry this symbol on the outer packaging.